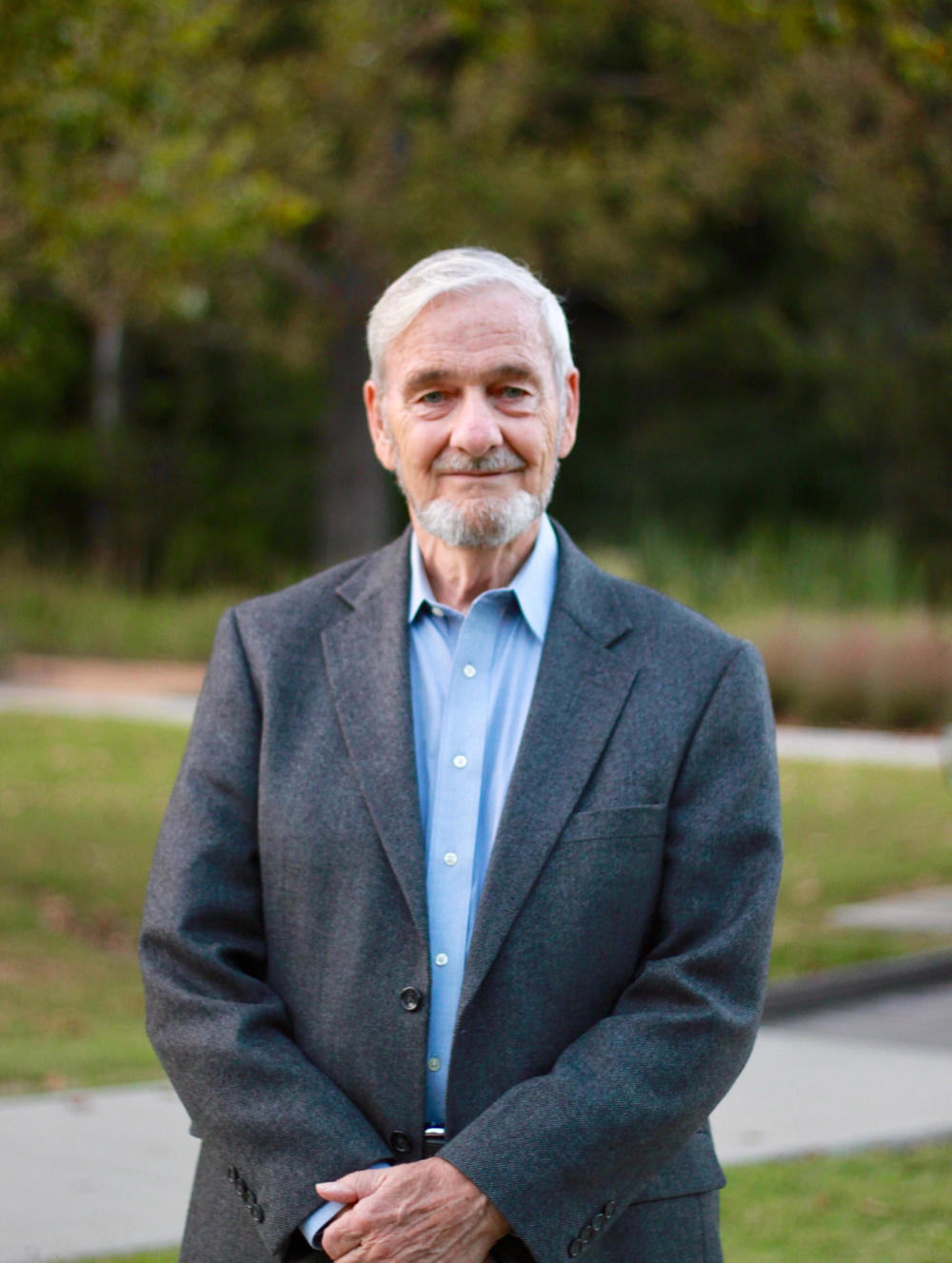 The purpose of this page is to highlight the fact that Jackson Pemberton has a unique ability to analyze and ferret out the fundamentals of things. This is shown particularly well by his writings on land law. When he wrote on that topic, his total exposure to it consisted of a semester and a half in a class in land law at Salt Lake Community College. Yet he received this amazing review from a veteran land surveyor, the manager of Moreland Altoelli Associates of Norcross, Georgia:
"I would like to commend you for your deep and thorough understanding of the problems in the land surveying profession, your excellent examples and your candid language."
It's a Feature not a Bug
Some who live in the ivory towers of the legal profession will say that Jackson is not qualified to offer opinions on legal matters because he has no legal credentials. The problem is, if he had been thus trained, he would have been unable to see what he discovered. That also explains why it has never been discussed in western political philosophy.
The only thing that interferes with my learning is my education. Albert Einstein
When Pemberton decided to write about natural rights, he deliberately avoided studying anything that had been written on the subject. He wanted to look at natural rights untainted by traditional thinking.1 Because of that, he was able to discover what he calls "Temporal Rights" which are everywhere and in everything. Even then it took a year and a half of deep analysis to discover and prove that natural law and natural rights are really just two names for the same thing. Being so thoroughly ubiquitous, we are immersed in temporal rights being exercised; their use is constantly in view and therefore unremarkable. Hidden in plain sight, they went undetected for millennia.2
Pemberton's History as an Author
Jackson first began to realize he had talent for writing, when his English Composition teacher at Highland High School challenged a short essay he wrote. He was certain it had been plagiarized, but it wasn't.
Pemberton began his professional political writing career in 1976 when The Freeman magazine paid him $ .05/word and featured his series of eight articles called — 
A New Message
Words of courage and counsel from the hearts of the founding fathers to their children in a troubled nation.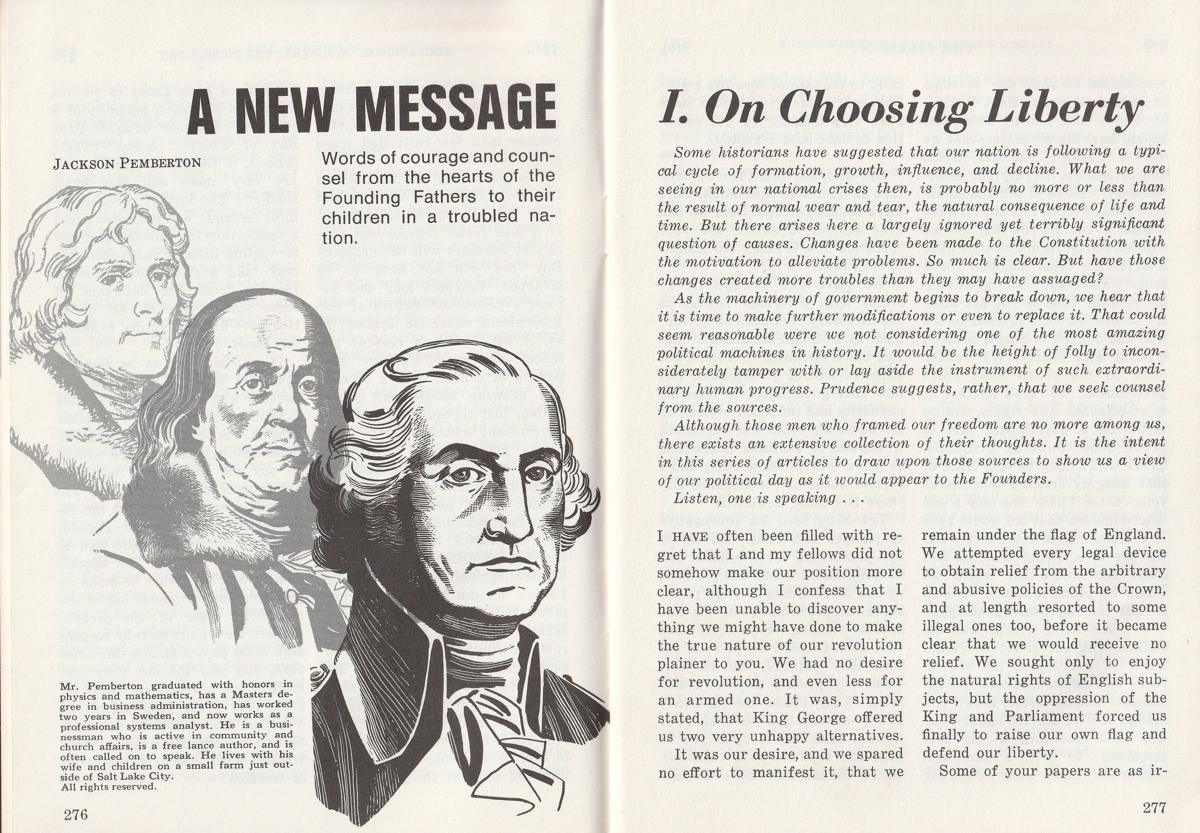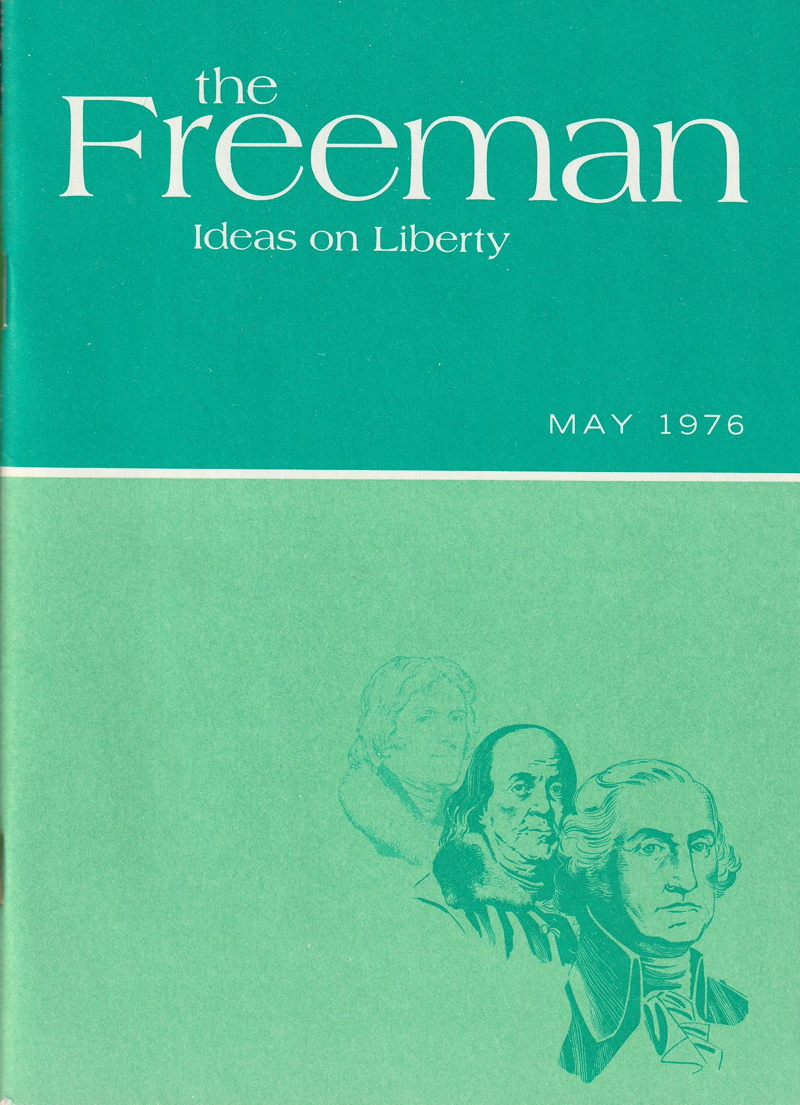 This series was republished, again for $ .05/word by the Rockford College Institute a few years later. A few copies of this one are still available on Amazon.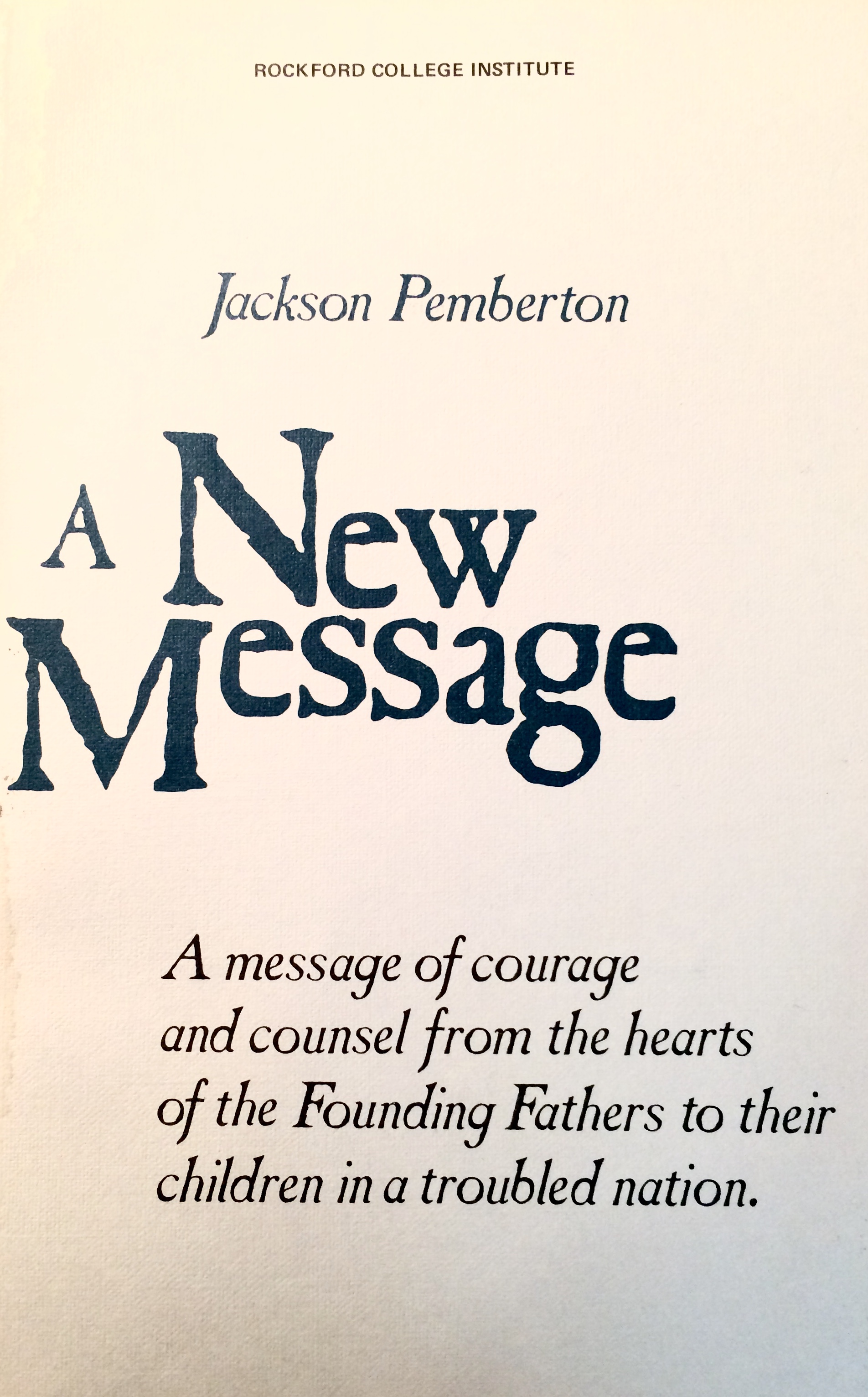 Our Paradigm Problem
We have failed to see temporal rights for millennia because we couldn't get the paradigm right. That changed when a man trained in physics and mathematics decided to dig down to the very bottom of natural rights. Pemberton says his paradigm shifted in early 2020 when he finally realized that natural law and natural rights are two names for the same thing. After all, rights and laws are close cousins in all of jurisprudence.
Pemberton showed his ability to ferret out the fundamentals and ventured into a different genre when he wrote about the paradigm problem faced by the Land Surveying profession.  As part of an Associates Degree in Land Survey in 2005 he wrote a short essay called Our Paradigm Problem, which was published in several states by their associations of land surveyors. Then the Professional Surveyor Magazine, a national monthly periodical, featured it along with his sequel, The Fatal Flaws of GIS.
The rave review cited above came from this work on land law (which he was "completely unqualified to discuss"). It read in part, "I would like to commend you for your deep and thorough understanding of the problems in the land surveying profession …".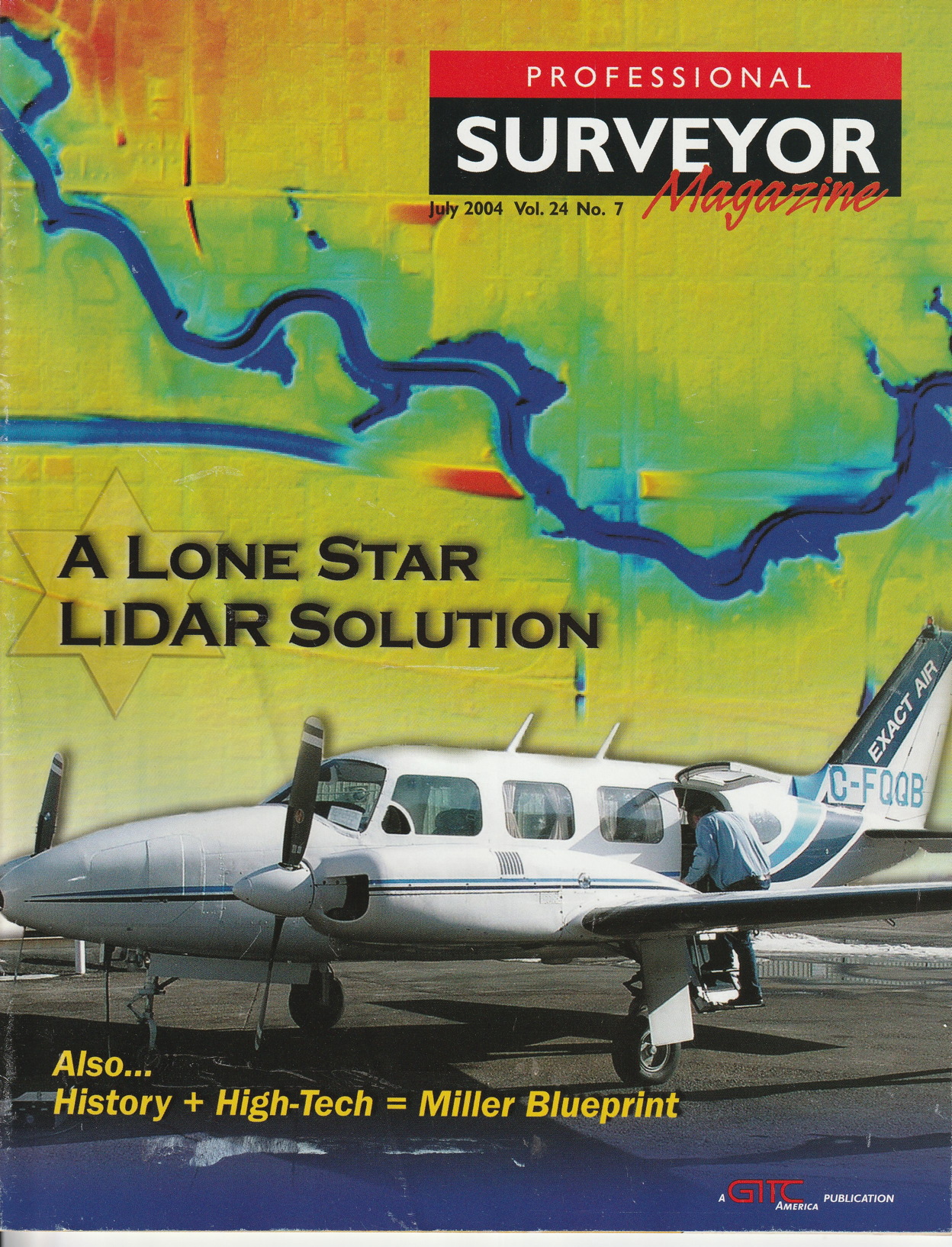 The Jackson Pemberton Blog
He took up his political pencil again with The Jackson Pemberton Blog that he started in early 2017. He was planning to write a book on the wall of separation of church and state. He relates that whenever he pondered those issues, he had cognitive dissonance and so suspected that there was a fundamental contradiction somewhere in that paradigm.
As he began his typical deep analysis he was drawn again to plumb the depths of natural rights. When he discovered the temporal rights point of view and made that paradigm shift in early 2020, he stopped publishing posts. He published nothing during May, June, and July while pondering the discovery. During that period he researched the famous authors on natural rights because he eriously doubted that his discovery was unprecedented in western political philosophy. He found nothing. It was unprecedented.
Although not publishing, he continued writing so as to explore the new insight. Then began to appear a group of essays on wide ranging topics connected with rights, government, morality, ethics, harmony, and happiness.
Other Publishers
The Tenth Amendment Center has published a number of Pemberton's works including these:
The True Nature of Natural Rights, Jan 23, 2010
Abstractions Make for Bad Law, Sept 8, 2018
The Physics of Moral Legislation, Sept 17, 2018
Even Rocks Have Rights, Oct 14, 2018
Socialism and the Law of the Jungle, Dec 9, 2018
The Right to Life and the Right to Bear Arms, Jan 15, 2019
The Bladensburg Cross and the Wall That Couldn't Stand, Feb 28, 2019
The Birth of Confidence: The New Constitution, Mar 3, 2019
Why Secularism Fails Its Purpose, Mar 25, 2019
God and Guns Are None of Uncle Sam's Business, Sept 14, 2019
The Co-Op Called the United States, Sept 17, 2019
Building Blocks for Liberty has also published several of Jackson's works including several of those published by the Tenth Amendment Center and this one: The Resurgent States of America, Jan 19, 2019
---
 1 Pemberton intuitively understood Einstein's meaning in "The only thing that interferes with my learning is my education."
2 "Look deep into nature, and then you will understand everything better," Albert Einstein.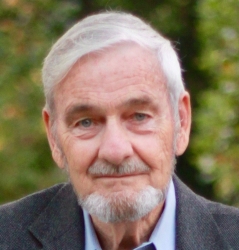 Latest posts by Jackson Pemberton
(see all)